There it hung, suspended in the air above my kitchen sink, the wretched tool of death. Trapped on every side of it were the countless corpses of annoying and malevolent fruit flies. It's not very St. Francis of me to take such corrective action with the fruit fly infestation, but desperate times call for desperate measures. Sometimes I think the human soul is sticky like fly tape to the vile forces of the world. The one negative comment among a slew of praises in our work review; the passive aggressive remark from our significant other amidst the countless "I love yous" heard through out the relationship. Our brains trap brokenness.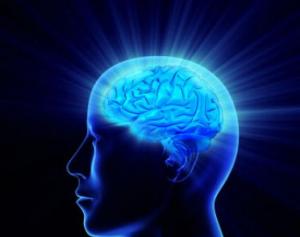 Neurologists
have discovered that our brains take in negative thoughts, moments and emotions and instantly hold them in, like a trap. It just takes a single moment of processing and it can mess with the neurology of our brains for the rest of our lives. Now positive experiences must be savored or else our brains will delete them like junk mail. Why do our brains work this way? I can only speculate. Scientists say that in the humans most primal form, instantly retaining some negativity is an evolutionary survival tactic; which would explain why you only have to touch a hot stove once to know you ought not do that again.
It is now being said that you have to savor beautiful moments for up to fifteen seconds if you want them to stay in your brain. This is why when I go to bed at night, I think about how angry I am at loved ones picking fights other with other loved ones over social media, not how fortunate I am to have such a supportive and heroic wife. It's why I lay awake at night pondering how annoyed I am with a co-worker, and not the kid who told me I offered him hope for the first time in a long time. I think we can all agree; ugliness, fear, negativity: they stick to us like vile bugs to fly tape.
The problem with this is we manifest what we hold within us; an ugly attitude is only a reflection of the ugliness we trap within. This doesn't look like the abundant life Jesus promised. It doesn't look like the Shalom of the Garden or the Kingdom of God or like the process of Christ' restorative justice.


"Never lose an opportunity of seeing anything beautiful, for beauty is Gods handwriting."
So how do we cultivate the discipline of being bearers of light instead of darkness? Here's a simple exercise I came up with while everything was feeling particularly ugly. It has helped me immensely.
Go outside and find a tree. On said tree find a leaf, preferably a green leaf.
Take a moment and look at the leaf. The leaf is alive. God keeps it alive.
Probably no one but you will ever pay special attention to this leaf.
Yet, there it is, suspended in life and abundance.
This is creations liturgy to a God who breathes life.
If God cares to take care of that one leaf, how much more will we be taken care of?
Find the leaf. Find the life. Find the beauty. God establishes such beauty, and beauty will save the world.
This is one of the great mysteries of faith; the Spirit of God breathes onto our fears, hurts, anxieties and brokenness, and creates beauty out of the chaos.
Recommedned listening: I Am Mountain, by Gungor
28
"And why worry about your clothing? Look at the lilies of the field and how they grow. They don't work or make their clothing,
29
yet Solomon in all his glory was not dressed as beautifully as they are.
30
And if God cares so wonderfully for wildflowers that are here today and thrown into the fire tomorrow, he will certainly care for you. Why do you have so little faith?
31
"So don't worry about these things, saying, 'What will we eat? What will we drink? What will we wear?'
32
These things dominate the thoughts of unbelievers, but your heavenly Father already knows all your needs.
33
Seek the Kingdom of God[a] above all else, and live righteously, and he will give you everything you need.
34
"So don't worry about tomorrow, for tomorrow will bring its own worries. Today's trouble is enough for today.